This 8 hour course will teach you all the required skills needed when designing and developing a live WordPress website, including using the advanced options of HTML and CSS.
Join our course and start building the most wanted career available today. We make sure every class is easily understood, and that all students reach the same level of expertise needed for today's hi-tech industry.
2022-01-01 16:38:34
We have recently finished a new design for a UK based SEO company.
Here is the logo:
The idea was to change the existing logo (which was fine but needed updating) to accompany the new look website.
The company is located in Wirral and target keywords such as SEO Wirral and SEO Liverpool but the existing colours did not fit the design.
Designing a logo is important because it can make or break the success of your company. It is the first impression that people will have of your brand, so it needs to represent what you're all about in just one image. A well-designed logo can also help establish subconscious feelings about the product or service, which may lead to more sales.
If you know how to start designing your logo, you'll be well on your way to creating an iconic design that will last for years. To help aid in the process, here are five helpful tips to consider when designing a logo:
1. Keep it Simple and Memorable
Your logo should be simple enough that people can remember it, but it should also be unique and creative enough that people want to remember it. What makes a logo memorable? Clean typography is one key aspect. Letters with clear and smooth surfaces are easier for the eyes to read than those with jagged edges or uneven shapes. You can also play around with color and size, shifting them around until you find a combination that works well together.
2. Use Negative Space
Negative space is the area around and between objects, which can be strategically used to make your logo stand out. A negative space silhouette of an animal or other object can make a much more compelling brand identity than a similar image in full color because it gives you the option to use the outline as part of your logo. You can also experiment with cutting out specific parts of objects or people if it helps to highlight certain aspects of the image.
3. Make it Legible and Memorable
If you want people to remember your logo, then they're going to need to be able to read it. There's nothing wrong with using a fun, artistic font as long as it's legible. The most important letter in the wordmark should stand out so that people can read it without much effort. You can also use a memorable symbol or icon to accompany your brand name; just make sure that it doesn't take away from the text and that it can still be read.
4. Don't Try to Fit in; Stand Out!
There are millions of logos out there, and if you want yours to stand out from the crowd, it has to be different. If you're not ready to take a risk by going with an unusual colour scheme or an abstract shape, try inverting the colours on your logo or putting it on a unique background.
5. Test Different Variations (with Your Target Audience)
Once you've finalized your design, there's no reason not to test it with other people before committing to it. If possible, recruit people who are in your target audience and ask them for feedback. You may find that certain colours, fonts or elements are more appealing to your audience than what you originally envisioned.
While there are many aspects to consider when designing a logo, the overall goal is to create an image that people will enjoy looking at and ultimately want to remember. Remembering your brand is all about staying unique with a design that people can fall in love with.
Posted in:
Uncategorized
Read more…
0 comments
---
2021-12-04 17:32:48
This is the logo it's pretty cool we think:
But why would you train your dog in the first place? What are the benefits? As well as the branding we step behind the scenes to find out more about the business behind the graphics. This logo belongs to Paws in Nature dog trainers Wirral.
Six major benefits of dog training
Many dog owners are disconcerted and frustrated because they are not necessarily the well-trained and respectful companion they see on television. Training your dog may have detrimental effects on all aspects of your life and your health and safety to the people in your care and the money and the property of other individuals and pets. It is very important and incredibly difficult to train this breed. Developing your puppy can increase your peace of mind while keeping pets happy and well nourished.
6 important benefits of dog training
Posted November 13, 2018. Canines are social creatures. Our pets need support in becoming a better friend. Make sure your companion dog is trained in veterinary training with their current owners! Alternately, you may enroll your dog in obedience classes. Telling people about how to behave must not be ignored, whether in your mind or otherwise? You can therefore have a quiet loyal friend. Train dogs are worth the effort. Can dogs gain great training opportunities?
Easy management and full control
During the obedient courses, obedient teachers will be taught basic manners and skills like sitting if the person stops or is ready. This is a good thing for dogs during routine walks and exercises. As an alternative to keeping complete and secure control of our pets, taking them outdoors can be easier. Within several months you'll be a family member who knows how to behave with respect for you and for people. It teaches how one must be accompanied by a friend in order to get comfortable and communicate with another creature. Aside from safety training, the puppy has learnt to do his best at home and around other animals. When a puppy obeys, they can safely travel with them every day.
Social behavior
Some dogs suddenly feel anger when others see a threat, while others feel afraid. Dogs bringing their own pets must be fluent in their own language. They can interact with others. Unlike humans, dogs need socialization as well. Understanding social behavior will become very imperative. Attending an obedience program improves dog confidence. It was the case the first dogs were scared of food / communication. Sometimes it hurts. Especially if you spend time with a trainer on a regular basis they are able to communicate quickly with the dogs.
Improved dog health
With a dog that gets trained to be happy and behave, they help reduce frustration. Dog owners don't know how good things go wrong. And as soon as we have a good understanding of what we are about. Animals cannot perceive various things, thus we judge ourselves as we live in the moment. Dogs suffering from anxiety do the best they can, but they don't usually feed on happy food. This improves dogs' total wellness as they have proper training schedules. Animal owners often have a sense of smell about their dog for a number of reasons.
Your dog will be much safer
Training dogs reduces the chance for accidents to happen to other dogs or to be taken into their family's homes and sold. The best results: Tell me the basics about sitting or getting in contact without touching the phone if there's any time or space available on your phone. It may make great learning collars to help teach kids what to do and to correct behaviors with ease. All these tricks help in saving countless dogs from injuries! Especially in stifling dogs, it's also helpful to keep dog owners away from accidents.
Why should I train my dog?
December 21 is APDT designated as training month for dogs across America. January represents a time when dogs are trained on a new behavior. Some dog owners ascribe the need for an advanced training course for dog training. Leaving one dog at the same time can cause unnecessary injury and death and can occur to whoever owns the puppy. The company stresses that trainer training to enhance dogs' development is crucial.
You'll bond with your dog
When working with dogs, bonding has been important for them for many years. If you invest each day for hours to develop a bond with the dog, it will provide you with more confidence. Your puppy will also enjoy the chance to get to know you – being the pack leader who is thoughtfully confident. Whichever methods you have to employ in your puppy's behavioural change is a good thing to work with as much as possible and foster a healthy interaction.
Posted in:
Dog Training Wirral
Uncategorized
Tagged in:
Read more…
0 comments
---
2020-11-19 11:04:54
We do not claim credit for this artwork but we'd like to share a couple of old blues artists album covers. Blues musicisn Scrapper Blackwell:
And the unsung hero of blues music Tommy Johnson
Both album covers can be found on The Document Records Store so please be assured we claim no artisti right to these but although simple we like their almost memorial like appearance. With simple notes showing an image, when they were recording and who they collaborated with.
This simplicity often goes missed when creating artwork and people strive to be different and at times when it doesn't suit – brash with their imagery. Not here though, we are currently researching a lot of similar simple album covers and thought we would share what we like.
Posted in:
Uncategorized
Read more…
0 comments
---
2020-09-22 15:39:09
Big thanks to Goli Gummes UK supplier https://evonutrition.com/products/goli-nutrition-apple-cider-vinegar-gummies provider Evo Nutrition for letting us show off their graphical work below:
Posted in:
Uncategorized
Read more…
0 comments
---
2020-06-08 09:49:00
A short snippet of our work to promote Pasma training in the UK with many thanks to Gary a local Wirral based Pasma training company offering a fantastic training experience for any company in need of certification which safely allows them to work at height.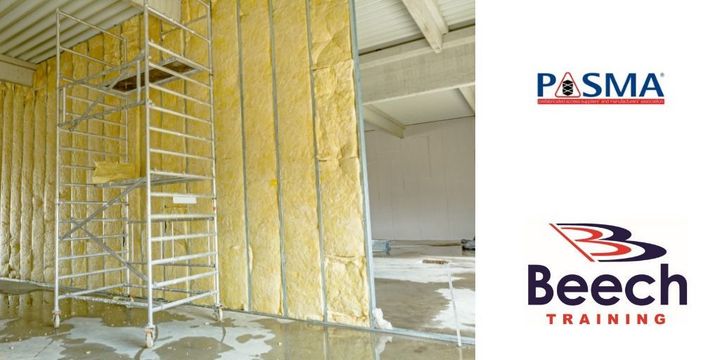 Posted in:
Uncategorized
Read more…
0 comments
---